1. Combine Emotion and Logic
Consumers buy because the want to experience the benefits of the product or service you have to offer. Evoke those feeling that your clients will experience once they have the product in their hands… and you've made a sale. It isn't until after the sale that they want to justify the purchase. Prepare them with the logical aspects of the purchase before they get the after-the-sale-blues.
2. Apply The 80/20 Advertising Principal
You never want to put yourself out on a limb when you are experimenting with the market. That could spell disaster! Keep 80 percent of your advertising budget working tried and true methods, while you mine for gold with the remaining 20 percent.
3. Go For Dynamic Small Ads
Do you need to cut advertising expenses? You'll be happy to know that cutting down on the size of an ad doesn't mean you'll be trimming your profits as well! Bigger isn't always better. Think about this… small ads have less potential for distracting your readers from the main point. That could be the blessing in disguise you've been looking for.
4. Market With Postcards
Postcards are personal, quick to read, and make an impact. Compare them to other advertisements you receive in the mail… If you're like me, you probably don't even know what they look like. When I identify them as advertisements, I automatically pitch them… without opening the envelope. Postcards carry high-impact messages, and guarantee a 100 percent level of consumer exposure.
5. Call To Action
The call to action is one of the most important parts of your advertising copy. Don't wimp out on it! Spend time combining words and phrases to get the one with just the right impact. Remember, you're trying to get the reader out of his chair ready to buy. It'll take a stimulating sales copy to do the trick.
6. Surprise, Surprise!
We all like surprises. Keep one on the back burner, ready to present near the end of a sale. You'll be sweetening the deal, and your prospective buyer will be pleased!
7. Send a Thank You.
Have you ever received a personal thank you from a place of business after you purchased a product? Hey, it makes you feel appreciated. The impact of a hand-written or personalize thank you lasts long after the newness of the product wears off. The next time you head out to buy… yeah, you'll be going back!
---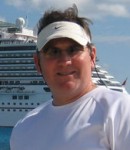 The
Cutts Group
, is a marketing company located in the Lehigh Valley, PA. We have been serving local, regional, and national companies for more than 12 years, we have a vast knowledge of *What's Working & What's Not*. There is a tremendous opportunity for businesses today… Since only 26% of businesses have invested any time or effort in online marketing, the market is wide open for those businesses that take the time to discover what the Cutts Group can do for them. These days, since 97% of consumer's research local companies online before making a buying decision, it is critical that businesses have an outstanding online presence and reputation, and are prepared when their prospects reach the zero moment of truth.
Contact Information:
Cutts Group, llc
www.CuttsGroup.com
(800) 250-9510 | phone
(610) 441-7390 | fax