Category Archives for "Boosting Sales Numbers"
Marketers from every niche have common ground when it comes to bills. Yeah, every month there's a new stack of bills demanding to be paid. Will there be enough profit to slide right through bill paying time without a flinch? Or do you find yourself fretting about whether you'll even break even? You don't have to be victimized by envelopes and 8×10 sheets of paper. Implement these 3 techniques to boost your sales.
1. Find More Customers
The first thing that comes to mind when we think of making more money is getting more customers through our doors. In fact, the majority of advertising focuses on doing just that. There are several things you can do to entice more customers to buy from you.
Implement Follow-Ups
Marketing gurus have discovered that follow ups can increase your customer conversion rates by as much as 50%. Now, that's a whopping improvement! Don't let potential customers fade away. Keep the doors for future communication open, and watch the drastic growth in your profits.
Encourage Referrals
Every satisfied customer will tell 3 friends or family members about your business – without encouragement. Imagine what would happen if you start rewarding their efforts.
Get Free Publicity
Nearly everyone keeps a sharp eye on the local news. Hey, it's funner to know what's going on when you personally recognize the names and faces in print! Find ways to make your business newsworthy and catch the attention of potential customers without even paying advertising fees.
2. Sell More Per Customer
Think about it… how can you get every customer that walks through your doors to spend more money before walking back out the doors? Here are 3 sure-fire, profit increasing tips:
Increase your prices.
Hey, that might not be as bad as you think. Along with the price increase, focus on increasing the perceived value of your product. Yeah, we all expect to pay a little more for high quality stuff. Not everyone is bent on finding the absolute cheapest price in town… they may be more interested in lasting quality.
Add some higher end products or services to your business.
It's never wise to put all of your eggs in one basket. That's why wise marketers diversify their products and services. Think of it this way… higher priced products may not make as many sales, but each sale will bring in a much greater profit. You don't need to make as many sales to come out on the best end of the deal.
Upsell
Offer every customer an additional product that accents his current purchase at the register. Hey, maybe they forgot they'd need batteries to go with the toy they're getting for their niece's birthday gift! You can be a hero… a richer hero.
3. Sell More Often
The fact that it's easier to sell to the people who know and trust you is obvious. Sometimes we get so focused on new customers that we miss the gold mine in our own back yard. Take advantage of the hard work you've invested in winning the loyal customers you already have with these ideas:
Create a Special Deal
Show your customers you appreciate them and understand their needs with a special offer catered just for them. You'll be thanking them, and selling more in the process.
Add New Products
Increase the number of products you already have available – especially products that your customers have asked for. They'll know that you're looking out for them, and you'll take their thanks to the bank.
Communicate
Resell yourself on a regular basis. Don't forget to let them know about upcoming specials that they'll appreciate. Most of all… keep selling them on the benefits of the products or services you offer.
---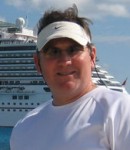 The
Cutts Group
, is a marketing company located in the Lehigh Valley, PA. We have been serving local, regional, and national companies for more than 12 years, we have a vast knowledge of *What's Working & What's Not*. There is a tremendous opportunity for businesses today… Since only 26% of businesses have invested any time or effort in online marketing, the market is wide open for those businesses that take the time to discover what the Cutts Group can do for them. These days, since 97% of consumer's research local companies online before making a buying decision, it is critical that businesses have an outstanding online presence and reputation, and are prepared when their prospects reach the zero moment of truth.
Contact Information:
Cutts Group, llc
www.CuttsGroup.com
(800) 250-9510 | phone
(610) 441-7390 | fax