Are you your own worst marketing enemy? Hey, I'm sure you wouldn't intentionally turn customers away… but we all make mistakes. In the following article you'll find some tried and true ways to lose sales and kiss your profits, mortgages, goodbye!
1. Distract Them
You know what I'm talking about is Instant decision to spend. You've been to Web pages where there were a TON of clickable links. You start clicking away, get 10 screens open… and yeah, you forget which is the original site and why the heck you were there in the first place!
This one is especially true for Internet marketers. Let me ask you… how many clickable links are on your Web page? Don't send your customers to other places before you've made a sale. Once a prospect heads out for greener pastures, they'll probably never find their way back.
2. Give Them An Unpleasant Surprise
You've probably made a purchase, got set to write the check and discovered extra fees that you weren't counting on paying. No one even mentioned them until you were sitting there with pen in hand. Maybe it was that vacation package you've been dreaming about for a while. You're left with a choice… grin and bear it, or walk off without the vacation.
Nothing leaves a bad taste in a customer's mouth like last minute add ons to the price they pay. Yeah, sometimes they go ahead and go through with the purchase, but next time they'll think twice before they trust you to give them the real scoop on the price… if they ever return.
Be up front! Are you planning to charge shipping? Don't wait until they've already made the purchase. Let them know right up front. When they already know it's part of the deal, they won't have a problem with the fees.
3. Confuse Them
Eenie meenie minie moe… Have you ever been there… which item is the better buy and the right one for you? It could be that you walked out without making up your mind, thinking you'd return later. But now for the biggie…Did you make it back?
Customers who leave without making the purchase are at high risk for changing their minds about making the purchase at all. That's why it's important to keep the decision as simple as possible. Make it a "yes" or "no" choice and you've effectively guaranteed they walk out with the item in a bag.
The marketing place is competitive enough without making things tough on the customer. These three keys to sending customers away, are keys you'll want to watch out for. Don't make the mistake of wiping out your own profits.
---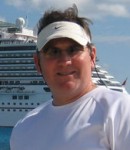 The
Cutts Group
, is a marketing company located in the Lehigh Valley, PA. We have been serving local, regional, and national companies for more than 12 years, we have a vast knowledge of *What's Working & What's Not*. There is a tremendous opportunity for businesses today… Since only 26% of businesses have invested any time or effort in online marketing, the market is wide open for those businesses that take the time to discover what the Cutts Group can do for them. These days, since 97% of consumer's research local companies online before making a buying decision, it is critical that businesses have an outstanding online presence and reputation, and are prepared when their prospects reach the zero moment of truth.
24/7 yahoo.com credit information:
Cutts Group, llc
www.CuttsGroup.com
(800) 250-9510 | phone
(610) 441-7390 | fax